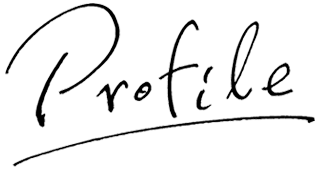 Kaori Muraji is considered one of the most prominent classical guitarists of today,
and her challenges and activities are always regarded with keen interest by the entire classical music community.
Born in Tokyo, Japan Kaori Muraji received her first lessons on the guitar from her father Noboru Muraji at the age of three.
From ten, she continued her studies with the renowned guitarist Shinichi Fukuda.
From quite early on, her presence was dominant in competitions:

1989

Won the Junior Guitar Competition

1991

Won the Student Guitar Competition for all categories

1992

Won the Leo Brower International Guitar Competition ( Tokyo) and the Tokyo International Guitar Competition.

1993

Debut recital at Tsuda Hall in Tokyo. Released her debut CD "Espressivo".

1994

Her orchestra debuts with the Japan Philharmonic Orchestra.

1995

She was selected as the soloist to tour with the Orchestra Sinfonica Nazionale della RAI on its Japan tour.

1996

In May, the same orchestra invited her to join them in one of their subscription concerts in Turin.
This concert, which was broadcast on TV throughout Europe, marked Muraji's European debut.

1997

She went to study under Albert Ponce at Ecole Normale de Musique in Paris.

1999

She had the extraordinary opportunity to perform for the legendary Joaquin Rodrigo (1901-1999) two of his compositions, "Tiento antigno" and "El los trigales".
With her graduation from Ecole Normale that year, she returned to Japan to vigorously pursue her solo career.
She performed with the major orchestra of Japan including the NHK Symphony Orchestra, and gained a wide national following.

2000

Collaboration came when she joined the Vogler Quartet on their Japan tour, and her long time wish to perform in other Asian countries was realized as she gave her first Korean recital at the Seoul Arts Center.

2001

She performed for the first time with the Orquesta de Camera Joaquin Rodrigo in Valencia, Spain.

2002

In May, she toured Japan with the same ensemble as part of the centennial celebration of Rodrigo's birth.

2003

In February, she again joined the Vogler Quartet on their Japan tour.
In May, she returned to Korea to give a recital at the Seoul Arts Center, a memorable event which was welcomed by 2,000 enthusiastic fans!
Her greatly successful Turin and Florence performances in June with Maestro Rafael Fruehbbeck de Burgos conducting the Orchestra Sinfonica Nazionale della RAI, lead to their further collaboration in the Orchestra's Japan Tour.
2004

She toured in Japan with Jose Maria Gallardo Del Ray. In December, she gave Japan premiere of Lorenzo Palomo's Nocturnos de Andalucia with Maestro Rafael Fruehbbeck de Burgos conducting Yomiuri Nippon Symphony Orchestra Tokyo.

2005

After she toured in Korea including at LG Art Center in February, she made a Chinese debut in Shanghai Concert Hall with Shanghai Symphony Orchestra in March.
In October, she was invited by Orquesta de Valencia and played Rodrigo's Concierto de Aranjuez in Palau de la Musica de Valencia (Spain).

2006

In January, she participated in La Folle Journee de Nantes.
In April, she had some recitals in west coast of U.S.A, and made a U.S debut.

2007

In April, she gave a duo concerts with Angel Romero at Osaka International Festival in Japan.

2008

Won the 9th Music Award of Hotel Okura, Tokyo.
She participated the concert with Hanoi Symphony Orchestra at Hanoi Opera House in Vietnam.
In July, she toured in Japan and Korea with Bachochester des Gewandhauses zu Leipzig and Orchestra de Chambre National de Toulouse in November.

2009

She formed "TAMAYURA" with Hibiki Inamoto, Douzan Fujiwara, Eitetsu Hayashi, and Sankyokai.
The first concert was held at Suntory Hall in Tokyo on February.
In October, she gave the recital tour on which Schubert's "Die schone Mullerin centers, with the German tenor, Jan Kobow.
In November, she gave a recital at Seoul Art Center and invited Richard Yongjae O'Neill, who is a viola player and the leader of ensemble DITTO, as a guest.

2010

She released the new album "Soleil Portraits 2".
She begins writing a serial for the fashion magazine Grazia and CREA Traveller.



Ms. Muraji already has 8 recordings released from Victor Entertainment are "Espressivo", "Greensleeves", "Sinfonia", "Pastorale", "Cavatina", "Rodrigo-Arenjues Concerto", "Resplandor De La Guitarra", and her best hits album "LA ESTELLA". Her first DVD "Contrastes" was also released in 2001.
In November of 2003, Kaori Muraji became the first Japanese artist to sign an exclusive international contract with DECCA. Five CDs released world-wide under this label: "Transformations", "Lumieres", "Into the light" (with Harry Christopher & The Sixteen), "Viva! Rodrigo" (with Victor Pablo Perez & Oruesta Sinfonica de Galicia / Funke & Bachorchester des Gewandhauses zu Leipzig). Her latest CD "Portraits" released in October 2009.
Updated April 2011